Coaching Adventures:
If happiness is your goal, and it should be, then adventures should be your priority
Actually, life is one big adventure!
Are you ready to develop yourself? Improve your personal leadership? Who you really are? This is a fantastic gift you should grant yourself. The satisfaction and process of this personal development is a huge adventure, the adventure of your life!!!
Are you up to face this adventure or you are ready for the next step? If you are, read further and be convinced you can cross new boundaries!
Personal leadership training in Nepal
Sign up to the personal leadership training in Nepal! We will make this 'the journey of your life'. The destination will be the mystical world of the Himalayas. We will not only be walking over ancient paths, but you will face your path of your life. Personal development is a lifelong process. You will assess your skills and qualities, consider your aims in life and set new goals. With your self-knowledge you will have a base for authentic, and powerful connections with your surroundings. Not just your work but also your personal relationships and all the dealings in your life. Is it in a role as a friend? In a role as a teacher? Or as a colleague or even your family role. Every part, from which you are in connection to somebody else, will be addressed.
Are you ready? Do you reward yourself with this gift, the adventure of your life?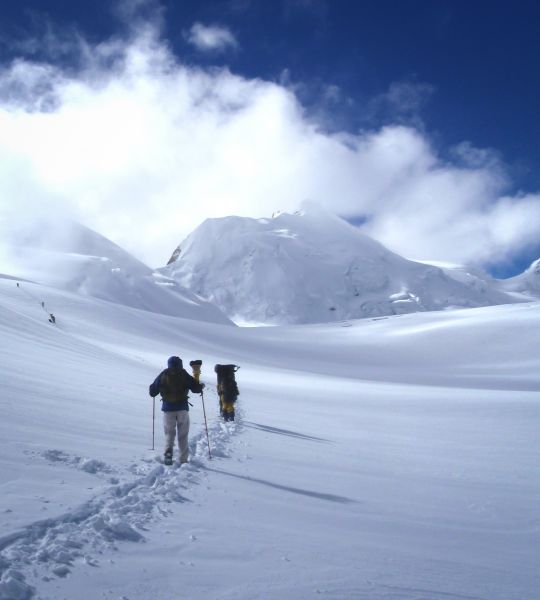 Go to the "top"!
Are you ambitious and do you want to achieve whatever is in your power? Or are you somebody who wants to explore your one limits, by literally stepping out of your comfort zone. Take this tour and be able to grow in your personal development.
Join me, to go to the top of the Kilimanjaro. Accompany me, on a hiking tour to mountain cabins in the rugged mountains in Norway or.......? What a thrill to get acquainted with the physical efforts, to experience your own limits in these beautiful mountains. On your way to the top, you will endure the conversations, and they will give you awareness. Be open to change! It will help you to discover and experience the 'top' in yourself.
Experience is not required, an adventurous nature is!